Risk management challenges are always evolving, and the property management industry has is still facing a few particularly challenging years. That's why it's more important than ever to make sure you're on top of managing your business risk in a way that improves your bottom line. Whether you're developing a new risk management strategy or trying to improve your current plan of action, we're here to guide the way.
Ryan Lumsden, Assurant's president of multifamily housing, joined a recent Multi-Housing News webinar to discuss the most important strategies to limit your exposure to risk. Below you'll find a summary of the helpful insights he shared.
When it Comes to your Property, Look at the Big Picture
Multifamily property managers and owners face a variety of risk factors. It's important to identify these areas of risk before building a risk management strategy. The top risk factors include:
Making sure your assets and residents are protected
Maintaining occupancy
Minimizing bad debt
Protecting your reputation
Preserving staff and resident satisfaction
Assess your Property's Specific Business Objectives
Prior to getting started with risk management, you must zero in on your business's specific needs. Every property is different. So, it's vital to know the class of the property and understand its residents' needs and expectations. Then, you can focus on offering services that align with these factors and protect your assets.
Do Renters want Deposit Alternatives?
When it comes to move-in solutions to avoid risk, you can start with deposit alternatives. Deposit alternatives offer your renters more flexible options to reduce financial stress. They also help property managers find, attract, and keep residents.
These solutions are quickly becoming more of a norm due to their positive benefits. Assurant's FlexDeposit® is an example of a product that can lower your risk exposure while also lowering move-in costs for your residents. "You can attract and lease to qualified candidates," says Lumsden. "And your residents don't have that burden of the rising cost of moving into a new unit and thinking about a traditional cash security deposit."
Required Renter's Insurance

Renters insurance isn't just for the renter; it's to safeguard your assets as well. First, require your tenants to have a renters insurance policy in place that includes comprehensive liability coverage and contents protection. Then, ensure they keep the insurance in place throughout their tenancy—a solution like Cover360® can help with that.
Keep your Leasing Staff Satisfied and Working Efficiently
"We all know how critical quality leasing agents are to a property," says Lumsden. "And we believe strongly that having the right tools and automating as much of the process is very important as well as having that support and training to help that leasing agent staff as necessary."
"We all know how critical quality leasing agents are to a property"
— Ryan Lumsden
Ultimately, your leasing staff will be happiest when equipped with tools that make their jobs easier. Provide them with effective support, proper training and useful tools that easily integrate into their everyday work in engaging with residents. When they have the right solutions, you can limit the risk of losing valuable team members who are crucial to resident retention and your business success as a whole.
Manage Resident Debt Collection in a Smart, Effective Way
Especially following the pandemic, rent recovery has been a challenge for many property management companies. When you need to collect bad debt, you must do so strategically and with empathy. You need to be sensitive to reputational risk by striking a good balance of strict compliance and compassion for your former residents.
"Debt recoveries is one that's obviously important to the bottom line but it's also really critical to make sure that you do it in the right way," says Lumsten. Assurant's rent recovery solutions allow you to work with tenants to find the best path for them, optimize their credit, and offer a variety of payment methods.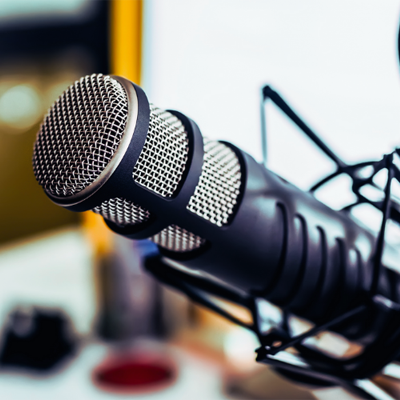 Housing Industry Expert Videos
Assurant Housing experts, Ryan Lumsden and Suzette LeSane reveal industry insights, such as mitigating risk and attracting today's modern renters.
Form a Solid Partnership with a Housing Provider that's Right for you
When looking for a provider to partner with, do your research. Ask the right questions, like how long have they been in business? What type of experience do they have? What other clients have they worked with? Do they have innovative, digital tools? And make sure they have compliant solutions by learning the ins and outs of each product they offer.
At Assurant, we have a vested interest in risk management. We're always developing and improving our own products rather than relying on other companies to innovate for us. And because of our long legacy of industry experience in risk mitigation, our solutions always err on the side of compliance.
Ready to learn more? Get in touch.