Heightened customer service expectations and new technology are two of the leading factors driving innovation in the multifamily industry. For owners and managers, adapting to these rapid changes can present a big challenge. The ability to bundle offerings, provide better ease of use and offer flexibility and convenience has become an essential competency for attracting and retaining qualified residents.

Here are 4 innovation trends sweeping the multifamily industry that you need to consider to attract and retain qualified residents.
Prioritize Digital Tools for the Rental Experience

Today, residents are looking for more frictionless living experiences than ever before. From move-in to move-out, making sure residents have a seamless transition and experience is vital. Our own research at Assurant tells us that 60% of tenants would consider signing a lease based solely on virtual property tours and online information. So it has never been more important to have an informative website that makes use of standardized technology capabilities.
And once a lease is signed, the most successful property management companies are able to maintain the digital experience through online portals, chat options, social media, smart amenities, virtual keys, and more. These options are no longer thought of by tenants as nice extras but are now expected. Those who neglect this aspect of their business risk not only losing a qualified pool of potential tenants, but may actually be exposing themselves to unnecessary risk.
Consider a Deposit Alternative

Property managers are also increasingly offering their tenants deposit alternatives that can reduce the cash burden required to move in. This not only helps more renters find a place with greater ease, but gives property owners a larger pool of potential tenants to choose from.

Not surprisingly, residents love the idea of a lower cost move-in that comes with deposit alternatives, while property managers enjoy the risk mitigation factor that comes with ensuring that all their residents have sufficient coverage. The win-win relationship benefits all parties involved and is a becoming an increasingly important part of making renting an even more positive experience.
Assurant's surety bond deposit alternative - FlexDeposit® - guarantees the landlord full payment up to the bond amount while charging the resident a nominal one-time fee that is a fraction of a traditional deposit. This is an incredibly powerful product that is helping insulate tenants from the increasingly heavy burdens associated with moving into a new unit amidst growing economic pressures.
Renters May Want to Bundle Renters Insurance

Most of our clients at Assurant require their residents to have a renters insurance policy, and we're seeing that number grow year over year. Renters insurance is a win-win protection product because while tenants are protecting their valuable belongings at an affordable monthly premium, operators and managers are protect their assets.

Our Cover 360 product allows operators and managers to bundle renters' insurance with a convenient pay-with-rent option for residents, guaranteeing there will be no lapse in coverage. The result is a consumer base that feels safer, more secure and has greater peace of mind.
Provide Turnkey Solutions for your Renters
Younger renters (25-34), make up roughly 25-30% of the market. This younger segment of the population places a premium on turnkey apartments they can walk into without much thought. This includes the use of smart locks, smart thermostats, smartphone-controlled lights, and other connected amenities. In fact, our research tells us that 62% of these renters believe smart home features and technology are one of the most important factors about a rental unit.

Such amenities need to be visible on property management company websites and social media presence. This is not only good marketing, but is expected by most of today's younger residents, especially as renters look to utilize the multiple connected devices they already own, such as smartphones, tablets, smart watches, and smart TVs, which all need to connect seamlessly with a home's other appliances.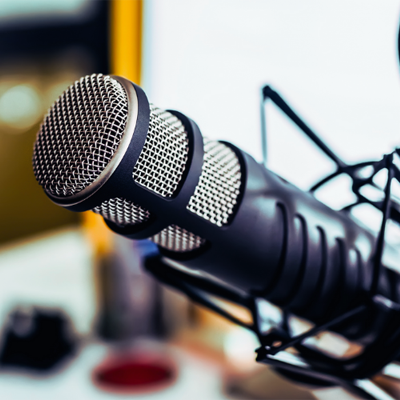 Housing Industry Expert Videos
Assurant Housing experts, Ryan Lumsden and Suzette LeSane reveal industry insights, such as mitigating risk and attracting today's modern renters.
Solutions for Retaining Residents

Renting trends will continue to evolve with each successive generation, challenging operators and managers to stay nimble and learn to quickly adapt to retain good residents. In almost every phase of the renting process, we are seeing technology have a major impact, and Assurant has been at the forefront of developing new solutions that are making the experience better for all parties. With tenants prioritizing ease of use and a 'set it and forget it' mentality, continuous innovation will be the watchword.
Ready to get in touch with a Multifamily and Global Housing partner? Let's talk.