2022 was a somewhat turbulent year—while the severity of the COVID pandemic wavered and "normal" life began to slowly resume, there was a very clear knock-on effect the pandemic had on the economy. The result? A global cost of living crisis that has left many with far less disposable income than before.
In addition, the tech-buying spree attached to the pandemic began to ease off in 2022. Many people had to buy more devices during the height of the pandemic to ensure their homes were suitable for the work from home life that the pandemic brought for many. But with the tech in place, what impact did this have on connected device purchases in 2022?
Our latest Connected Decade report, which we have published annually since 2017, explores U.S. consumers' attitudes towards connected devices during 2022. The report highlights the continued rise in connected living, growth in connected device usage and an increased appetite for 5G devices.
So, what exactly does the report tell us?
The rise in connected living: According to our latest research, there was a 39% increase in device usage last year, where the majority of consumers surveyed (60%) connected at least one new or replacement device to their Wi-Fi for the first time.
More consumers want 5G capabilities: 60% of consumers have already upgraded to a 5G- capable smartphone or are willing to upgrade their device to get 5G capability. This compares to 36% the year before.
A desire to be more sustainable: More than a third (35%) of consumers were highly interested in buying a refurbished device, and almost half (48%) expressed a willingness to pay an optional monthly fee that would support environmental sustainability initiatives.
Money-conscious consumers are limiting spending: Only 30% of consumers are very likely to buy a newer model of their connected devices when the latest version is released — a 23% decrease from 2021. Consumers are also holding on to their smartphones, with only 39% likely to upgrade in the coming year, compared to 54% in the previous year.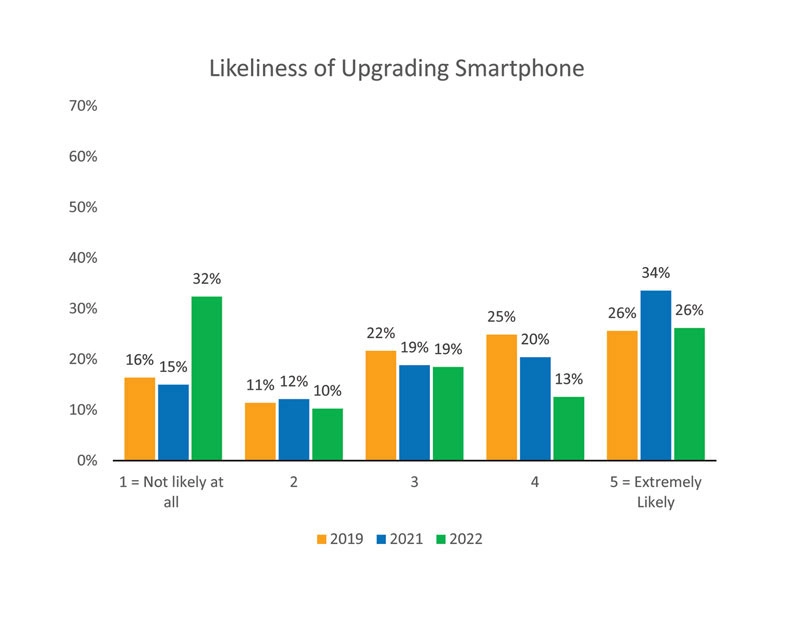 As connected living continues to grow, so too does a desire among consumers for helpful technical support, and protection of their connected devices. In fact, not only did 58% of consumers experience frustrations with Wi-Fi connected consumer electronics or appliances, 58% of consumers that are likely to buy a connected product in the future would be more likely to purchase if offered a value-added service (like an extended warranty or device protection) to complement the purchase.
We can see that generally, consumers have a positive outlook on smart products—and even despite economic factors like the cost-of-living crisis, demand for connected living and upgrading to 5G devices remains relatively high. It seems that while consumers have realized the value of technology and the benefits it can bring, they want to be more sustainable as they bring new technology into their lives.
The growth in connected living presents a huge opportunity for manufacturers, service providers and retailers. While value-added services incentivize consumer purchases, trade-in and upgrade programs cater to the needs of consumers who want to explore and embrace new technology without compromising their green ideals. Then there are growing revenue opportunities associated with providing a single source for support and protection for all connected devices in the home.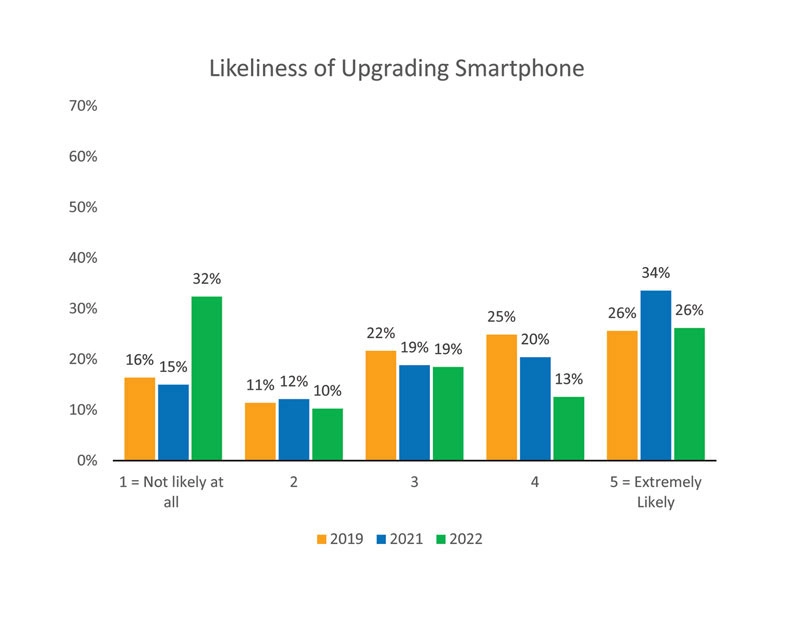 For more information, or to download our latest report, please visit here.
Assurant is at the center of this connected ecosystem. We support more than 200 million consumers globally, helping them install, configure, use, protect, service, maintain, repair, replace, upgrade, and recycle their devices.
For more information, or to download our latest report, please visit here.